It has been such a long wait for the football to start again, even if it is only the preseason. Last night's game was delayed telecast after midnight, so I've only managed to catch the game today. It was actually a hard game to watch as I support both teams, though Brisbane Lions ahead of Essendon Bombers.
ESSENDON 1.4.2 2.9.2 2.10.10 2.11.16 (100)
BRISBANE LIONS 1.2.2 1.5.4 2.5.6 2.8.7 (73)
Goals:
Essendon: Nine-point goals: Reimers, Lovett-Murray. Goals: Hille 3, Peverill 2, Lovett-Murray, Lonergan, Monfries, Ryder, Johns, J Johnson.
Brisbane: Nine-point goals: Brennan 2. Goals: Henderson 3, Notting, Kiel 2, Brennan.
So my (main) team is now out of NAB cup contention.
Justin Sherman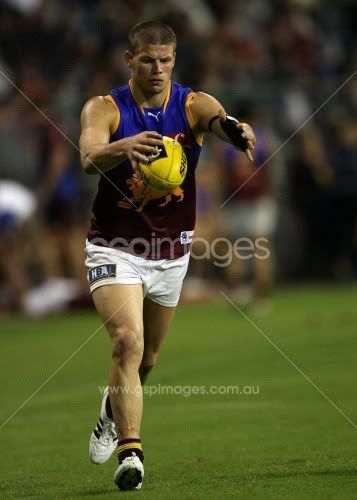 Joel Patfull
Matthew Leuenberger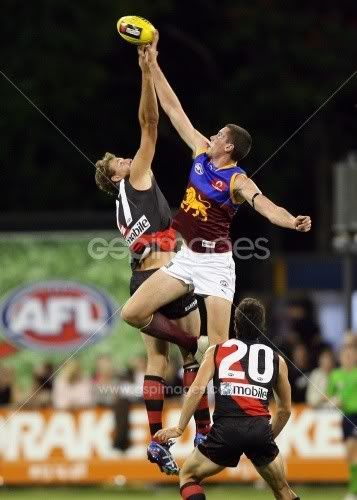 Jared Brennan
Haydn Kiel
Scott Harding getting tackled